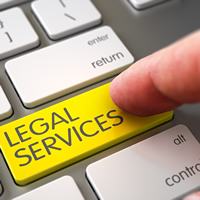 The voluntary two-year pilot for a fixed-fee scheme in which lawyers will be limited to £80,000 in overall costs began on the 14 January.
For those taking part, the pilot will be running for certain business and property courts as long the case is valued at less than £250,000.
The Ministry of Justice had planned the scheme in December of last year, and have now stated how they plan to put the scheme's rules and limitations into practice.
Those taking part in the scheme will need to create a schedule of costs for each steps of the litigation process within 21 days of the end of a trial. This schedule will then be assessed by the court as a whole.
The £80,000 limit includes VAT, court fees, wasted costs, and costs of enforcement. A maximum of £20,000 is set on trial and judgement costs, as well as a £10,000 cap on pre-action costs and a fixed disclosure cost of £6,000.
Main objectives of the scheme include making the pilot courts as efficient as possible, lowering litigation costs, making cost exposure more certain, and increasing the speed at which claims are resolved.
The London Circuit Commercial Court and the business and property courts in the Manchester District Registry and Leeds District Registry will be hosting cases during the pilot.
There are a number of criteria which makes cases ineligible for the pilot, the cases must not;
Be worth more than £250,000.
Last longer than two days.
Involve fraud.
Include extensive disclosure or witness evidence.
Involve numerous issues and parties.
Those claiming may begin so on the capped costs list, or by agreeing to be transferred to the list, while those defending may refuse the case being part of the pilot from the outset.
Statements of case with relevant documentation, and witness statements will be limited. No more than two expert witnesses may be called upon. The case management conference must have taken place less than eight months beforehand.
The pilot will be evaluated by Paul McMahon, Assistant Professor at LSE, Mr Justice Waksman, HHJ Jonathan Klein, and HHJ Richard Pearce as lead judges.
For more information on how a fixed cost scheme may affect your finances, JW Hinks can give you all the help you need, please contact us.