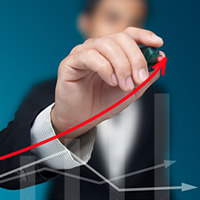 The Law Society has said that the legal sector will welcome substantial productivity growth if it embraces Artificial Intelligence (AI) and other new technologies in the years ahead.
According to reports, the representative body for solicitors in England and Wales has said that the sector could potentially accelerate productivity to "twice its current rate" if such technology is adopted.
Law Society president Joe Egan said that the body was already "seeing the first evidence" of how new technologies could "transform the sector."
He said that by the year 2038, AI and automation could increase productivity twofold for larger law firms.
However, the move to AI would come at a price, he said.
The Society's research suggests that adopting new technologies would inadvertently lead to a loss of skilled jobs in the legal sector, with employment expected to fall from 318,000 to 312,000 by the year 2025.
However, Mr Egan said that the fall in jobs would "be offset by escalating demand for legal services" as productivity continues to improve.
He also said he anticipated that Brexit-related legal work alone would lead to a significant surge in demand for legal services over the next few years.
"Our members tell us they expect an increased turnover of just 0.3 – one per cent from 2017 – 2025 as a result of legal work related to leaving the EU, although large international law firms will inevitably benefit most from this work," he said.
"That said, as one per cent growth in our sector creates 8,000 jobs elsewhere in the economy, legal services will continue to make a robust contribution to the UK economy even when legal services sector expansion is more modest than it was pre-2008," he added.