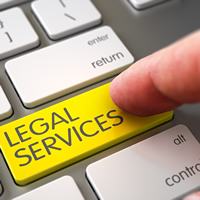 A £650 million marketplace will be set up by the Government in a bid to help clients in the public sector to procure the services of solicitors and law firms, it has been confirmed.
In an apparent bid to help the public sector to 'cut down' on the costs of accessing specialist legal advice externally, the Crown Commercial Services (CCS) has confirmed that it will set up one or more "commercial vehicles" which will help organisations access corporate and commercial legal services.
According to the CCS, these vehicles will cover more than 35 "legal practice sectors" and 75 "smaller practice areas," which will range from banking and finance to competition and EU law.
Solicitors and legal services firms who wish to deliver services to public sector clients via the new marketplace will be expected to 'bid'.
The CCS has said that any law firms wishing to bid must "be able to demonstrate the capacity and capability within the bid entity to fully provide at least one of the 'Practice Areas'."
In a recent statement, it said: "The Crown Commercial Service is to looking to set up a commercial vehicle or vehicles for the provision of a comprehensive range of commercial legal services to all UK public sector contracting bodies, to include central Government departments and their associated bodies including Devolved Administrations — Scotland, Wales and Northern Ireland, the Wider Public Sector including Health and Education bodies, Local and Regional Government organisations, Emergency Services and Third Sector organisations.
"Presently, there are two commercial vehicle types being considered, a dynamic purchasing system, and/or a framework.
"The choice of commercial vehicle(s) will be decided after the results of in-depth market and customer engagement sessions currently being planned," it said.