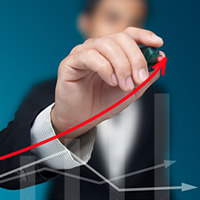 If your business does not use management accounts, you could be missing out on important opportunities for growth.
Management accounts are a monthly 'health check' for businesses. The information they provide is crucial for keeping on top of cash flow and a strong set of management accounts should include information such as profit and loss reporting, balance sheets and cash flow statements.
A business with little knowledge of its strengths, weaknesses and how it is performing on a daily basis will struggle to react appropriately to any unforeseen challenges which may arise.
Equally, without a sufficient overview of the ins and outs of its cash flow, the business could be at risk of missing the warning signs of any problems until it is too late.
Management accounts can ensure that businesses are always armed with the right information to help them react in the right way at the right time.
They can be beneficial in a wide range of circumstances. These include where business owners are looking to sell, or to acquire a new business. They can also be helpful for businesses looking to expand or make changes to their strategy, giving them up-to-date figures to base their judgements on.
Management accounts can also be offered to finance provider when applying for business loans or other products, often increasing the chance of approval.
At first glance, many businesses that are unaware of the importance of management accounts will dismiss them as non-essential. But, in reality, being confident in your decision-making capability at all times is the key to running a successful, flexible business – which is why management accounts should never be overlooked.
Contact us today for more information about how we can assist your business with management accounts.